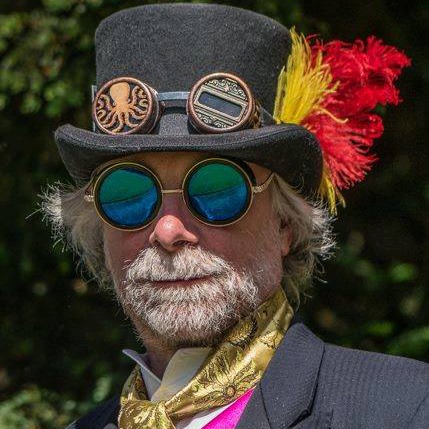 OK, it is now officially announced and everything!! August 13th & 14th 2022, let's keep our fingers crossed that the weather is as kind as it was this year.
We have a fantastic line-up of performers for you once again – we have obviously got to make some changes to keep things interesting, and as yet our headline act has it in his diary but he has a policy of not confirming bookings earlier than 6 months prior to the gig, so although I'm not trying to be a tease, you'll just have to wait. Sufficient to say, fingers crossed, we have a real international super star!!
Support from lots of your favourites as well, many of whom will be returning to Amberley Museum, plus new to this event, one of my personal favourites (must be my black sense of humour?), very pleased to be bringing you The Wattingers!
They describe themselves as "Slaughterhouse Steampunk Blues" and have a back-story of being a very inbred family of homicidal butchers from the swampy badlands of the Deep South….probably not the deep south of England….