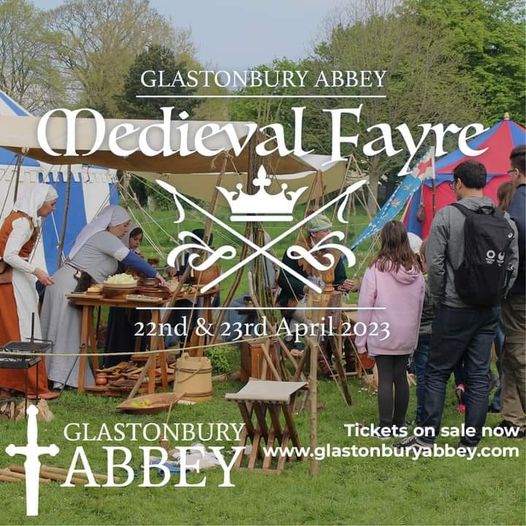 The Glastonbury Abbey Medieval Fayre returns to the grounds of Glastonbury Abbey over the fourth weekend of April, 2023. Once again we are offering day tickets and full weekend tickets with the 2023 Medieval Fayre looking to be the biggest one yet.
In 2023 we will have more entertainment, more activities, more traders, more speakers and more catering. Full details of the schedule and what you can expect to find at the Medieval Fayre will be published early in the new year.
The abbey grounds will open at 10am and close at 6pm each day with entertainment starting at 11am. Battles, have-a-go activities, living history camps, speakers tent, fine ale, the joust and more…
As in 2022 the event will take place across the entire abbey grounds.
We will email all ticket holders prior to the event and also post information for ticket holders on our website.
We offer a free Carer's ticket to all events at Glastonbury Abbey. Should you require a carer's ticket please email [email protected] with your details.
We do not post physical tickets for this event. Please retain your order confirmation email as this is your ticket into the event.
Event tickets are non refundable except where you have opted in to the Refund Promise scheme during the purchasing process (terms and conditions apply). Lost tickets will not be replaced.