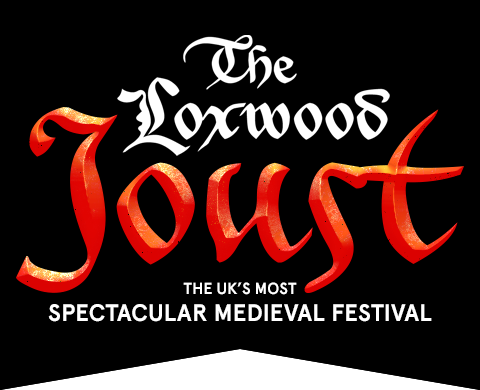 The hazy sun lays shadows lithe and long across a midsummer meadow. People gather to wait and watch, idly feasting on roasted hog and ale. Suddenly, the laughter and chatter is silenced by the thunder of hooves and the furious snorting of horses. The air is pierced by the screech of battle cry and the clashing of sword upon sword…
This, good sirs, is the Loxwood Joust
The Loxwood Joust is the most spectacular medieval festival in the UK. This weekend extravaganza features full-contact jousting twice each day, along with other daring displays of weaponry, archery and cannon fire as armoured knights prepare to meet in thunderous battle.
See history come alive and discover a world long lost to the mists of time.
Wander the Living History Village, situated in the Medieval Meadow, where inhabitants live and work exactly as they would have in the middle ages. Peruse their traditional wares in the Medieval Marketplace, where traders and hawkers vie for your attention and wandering minstrels, dance troupes, and a court jester entertain the crowds throughout the day.
The younger ones among us have their very own land, the CHILDREN'S KINGDOM – a festival within a festival. Here, the currency is the medieval groat, which kids can use to try Have-a-Go Archery, Face and Wound Painting, Pelt The Peasant, Sword school and The Bouncy Castle.
Meet larger-than-life characters from the middle ages in the MEDIAEVAL LEARNING ZONES, which offers vivid storytelling from the Medieval Housewife with tales of the life of a medieval wife, the Executioner, who will explain the gruesome details of medieval torture – a subject not for the faint-hearted, and the Copper Pot where our medieval chef will guide you through the weird and wonderful kitchen of medieval cooking.
And, if after all the excitement you need to rest, why not allow the Mediaeval Baebes, maidens fair, to soothe your weary souls and transport you to a fairytale world with their romantic songs of chivalry, love and loss.
The Loxwood Joust is a pageant of passion, a festival of filthe and fury.